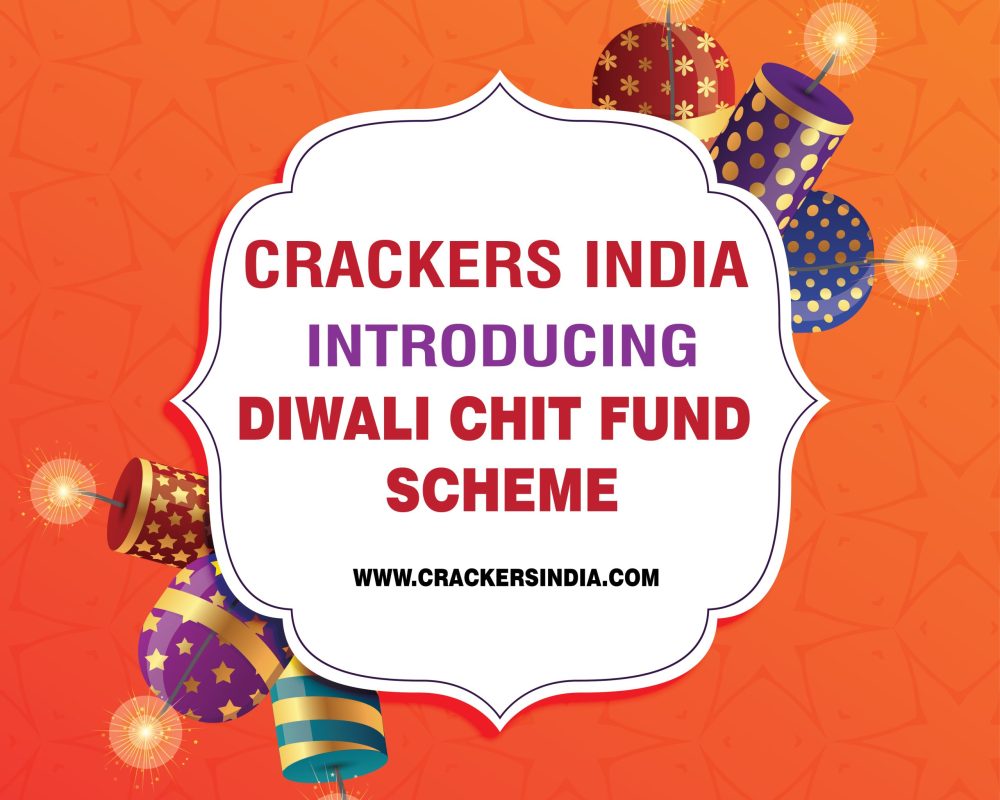 About Crackersindia Chitfund
Crackers India is one of the leading online fireworks sellers in india. We value our customer celebrations safe, colourful at the same it should make them feel that it is with less money spending.

As everyone will have to spend many expenses like dress purhchases and other shopping but at the same time spending for crackers we will find it difficult to manage on occasion time.

How it will be if we spend very less amount every month for out biggest day celebrations with crackers and at the same we will get bonus amount also to purchase extra crackers to made our day more special with less investment! yes, we Crackers India introducing the chit fund scheme to save every month some small amount and at the end with additional bonus to purchase more crackers with less amount. Save small amount for every month for your celebrations and get an extra bonus to buy more crackers with less cost.